Hear and controll your mix from your smartphone
To start, you can do your first test with equipment you have on hand, you will only need an audio interface, a computer, a router and your smartphone.
Start today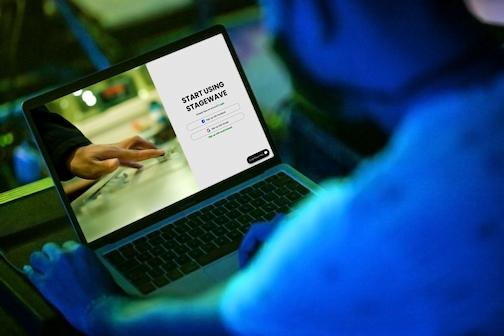 1. Create your account
Once you have your StageWave account you can download the server application for Windows or Mac.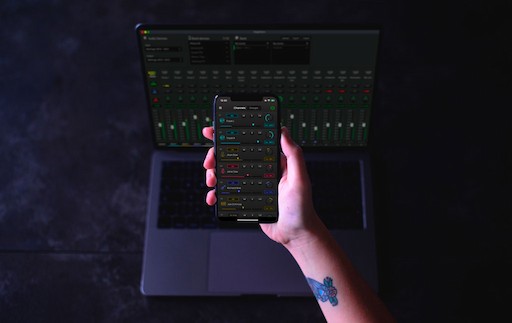 2. Try the apps for free
Install the server app and the musician app (available in all app stores). Once you enter your account, a free 10 minutes trial session will begin, you can repeat the trial several times by closing the server app and reopening it.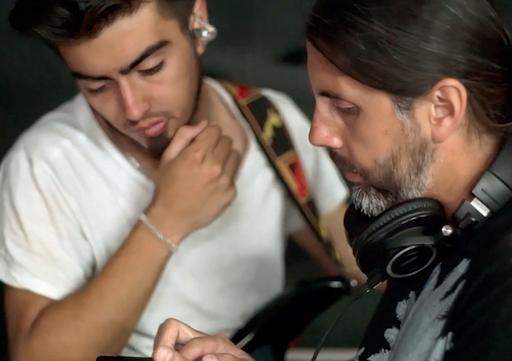 3. Request a 15-day free trial
When you have done the first 10 minutes test, you can request a more extensive test, for this you must have the necessary equipment for the proper functioning of the system.
All our features
See the full list of features offered by the StageWave monitoring system
Wi-Fi or wired
It can work via wifi as a wireless bodypack, or via network cable if you have a fixed position.
Independent mixes
You can have up to 16 independent (stereo) mixes, no matter how many auxes your console has.
Audio Quality
Enjoy uncompressed 16-bit audio and various sample rates as your console allows.
Stereo and multichannel
Pan each channel to your liking and get a unique and pleasant listening stereo mix.
Customization
Group channels, and add icons or name them as you prefer.
EQ and compressor
Contamos con Ecualizador de 3 bandas y compresión para cada canal.
Share your mixes
Guarda tus mezclas y compartelas para usar en cualquier ocasión.
Multiplatform
StageWave works on both Windows and Android devices as well as Apple devices.
Pricing flexibility
The price depends on the number of connected devices and the payment can be monthly or yearly.
Frequent asked questions
Some of the most frequently asked questions that can help you
Nothing happens. The license is not hosted on smartphones, in fact you can use all the smartphones you want, but they will only be able to access at the same time the number of devices that your plan has. For example if you have an event where several bands will participate, everyone can install the application on their smartphones, and present 6 at a time if you have a Stage plan, or 12 at a time if you have a Concert plan.
PayPal: You can use any credit card and also some debit cards.
Yes and no. Paypal requires that you associate a credit card to pay, but there are many web platforms that offer a "virtual" credit card in each country, you only need to load the money that you will use to pay and then associate the virtual card with your Paypal account. Find one that seems reliable in your country.
You can pay monthly plan or a full year. Of course the last option have an associated discount.
Yes, it is entirely possible. The price published for the total number of connections in the upper section will always be respected.
Testimonials
What our users say.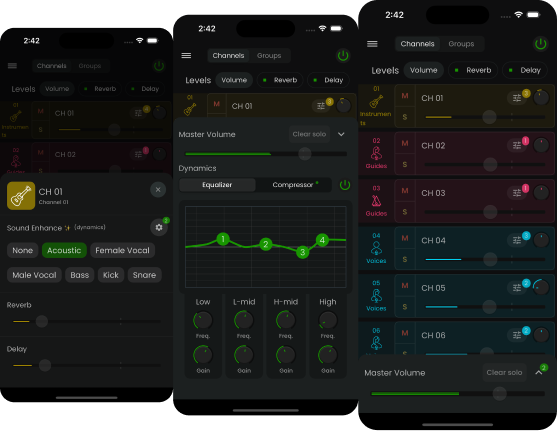 Join to the revolution of monitoring
If you have the necessary equipment you can try it for free, or if you prefer, we can book a demo.
Free trial