Transform your smartphone into a bodypack
Connect your in-ears and begin to control your monitoring mix directly from your smartphone. Stereo, multitrack and high quality of audio.
How StageWave works?
StageWave uses components that you probably already own to obtain the audio from each channel of your digital mixer on your smartphone vía WiFi or ethernet. You need a digital mixer, a laptop, a 5Ghz router, and your favorite in-ears conected to your smartphone.
1. Connect your console to your computer
Whether via USB, Dante, Soundgrid, etc. You only need your computer to recognize it as an audio device.
2. Connect the computer to the router
You will need to connect it via network cable to ensure stable streaming.
3. Connect the smartphone to the router
Be sure to activate the airplane mode, turn off Bluetooth and GPS.
4. Connect headphones to the smartphone
Start listening to and adjust your stereo mix as you want. It is necessary to use wired headphones.
See more
For whom
Churches
Let's admit it, not all churches have the resources to access professional teams, especially when in most churches, bands exceed 6 people.
See more
Bands
You don't need more than a laptop and a router, forget about cables and dedicated hardware. Simply plug in your in-ears and start making your stand-alone monitor mix.
See more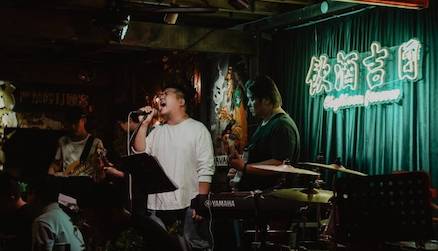 Pubs & Clubs
More than one person had imagined it before, and they are impressed to know that it is now possible not only to control, but also to listen to the mixes from the smartphone itself.
How is Stagewave different from other systems?
Others systems
RF Interferences
Mono mixes
Only for Apple
Bad audio quality
Too expensive
Outdated
StageWave
Works over WiFi
Multichannel stereo mixes
Windows, Android and Apple
Better quality than CD
Plans starting at $5
Continous updates
Testimonials
What our users say.
Main Features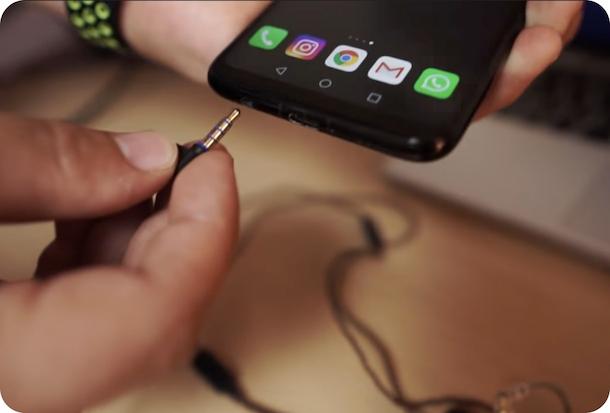 Connect your in-ears direct to your smartphone
Most digital consoles offer an application to control monitoring mixes, but with Stagewave you do not just control it but you can listen the audio directly connecting headphones to your device.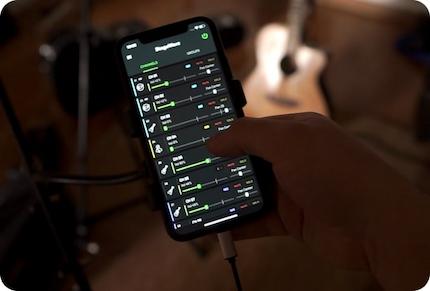 Total control and profesional quality
With Stagewave you can have multiple independent monitoring mixes, with a completely stereo 16-bit audio and no audio compression or channel limit.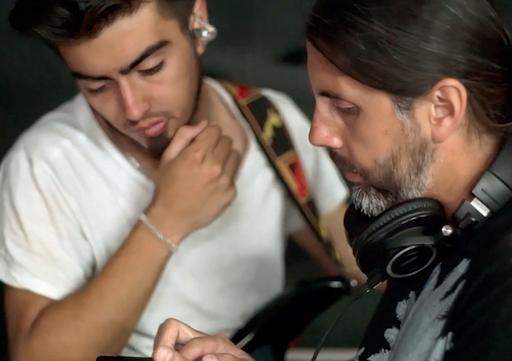 Flexibility, accessibility and tech support
We seek to make monitoring more accessible to everyone, which is why we offer payment flexibility, training resources and technical support before, during and after implementation.
All our features
See the full list of features offered by the StageWave monitoring system
Wi-Fi or wired
It can work via wifi as a wireless bodypack, or via network cable if you have a fixed position.
Independent mixes
You can have up to 16 independent (stereo) mixes, no matter how many auxes your console has.
Audio Quality
Enjoy uncompressed 16-bit audio and various sample rates as your console allows.
Stereo and multichannel
Pan each channel to your liking and get a unique and pleasant listening stereo mix.
Customization
Group channels, and add icons or name them as you prefer.
EQ and compressor
Contamos con Ecualizador de 3 bandas y compresión para cada canal.
Share your mixes
Guarda tus mezclas y compartelas para usar en cualquier ocasión.
Multiplatform
StageWave works on both Windows and Android devices as well as Apple devices.
Pricing flexibility
The price depends on the number of connected devices and the payment can be monthly or yearly.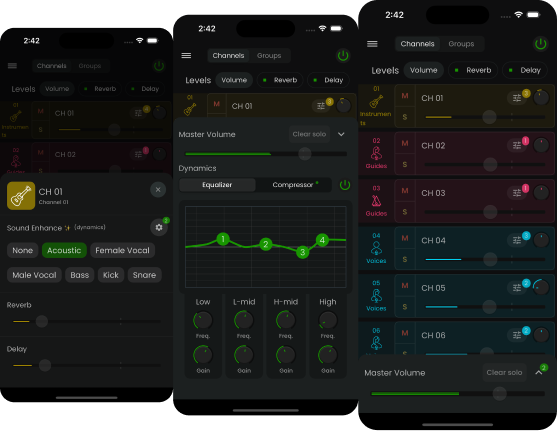 Join to the revolution of monitoring
If you have the necessary equipment you can try it for free, or if you prefer, we can book a demo.
Free trial