What about latency?
With StageWave you will have a point to point latency in the order of 10ms depending on the equipment you use. Here is an audio test with different latency values so you can clear up some prejudices.
And the audio quality?
We work with stereo audio in 16-bit resolution, without compression. You can select different sampling frequencies, below we show you a very high quality audio (24 bits / 96 KHz) compared to the possibilities that StageWave offers you.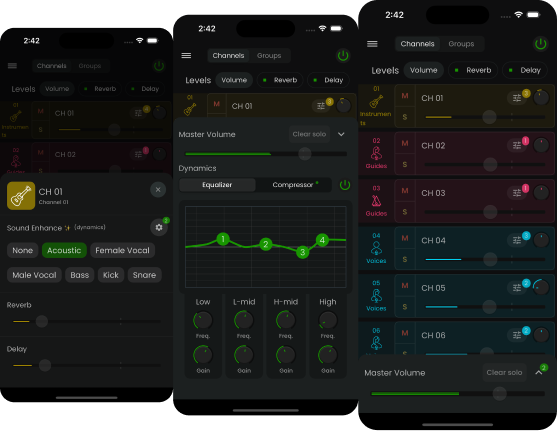 Join to the revolution of monitoring
If you have the necessary equipment you can try it for free, or if you prefer, we can book a demo.
Free trial